Top 7 Trends Marking the HR Industry in 2019
06 January 2019
In the past few years, technology has taken over more and more of the repetitive processes carried out by HR departments. Due to the increasing efficiency of human resources management software more HR departments are being tasked with strategic initiatives involving the implementation of business strategies.
This includes efforts to update and align privacy policies to legal (GDPR) requirements, managing large amounts of personal data, addressing staff shortages, working on employer branding, and diversifying recruitment channels to include social networks, job fairs and career events.
Let's see what we might expect from 2019 when talking about HR industry trends.
Context
The year 2018 marked the launch of General Data Protection Regulations (GDPR) in the European Union affecting multinational organizations worldwide. Many HR departments struggled to adopt the new standards because of the significant volume of personal data requiring review and updating. HR software solutions were also required to be in alignment with the new laws.
Process digitalization, a trend which brought changes to human resources departments, continues to be a challenge. A recent KPMG survey* (comprising the opinions of 1,200 HR leaders throughout the world) entitled "The future of HR 2019: In the Know or in the No" found companies approaching digitalization in very different ways.
One the one hand, we have the trend-setters, the organizations that quickly adopted digitalization, but there are also companies that are reluctant to change or afraid of it, which prefer to ignore the phenomenon, at least for the moment.
The past few years were characterized by the entry of "generation Z" to the employment market, the digital natives. They are the children of the baby boomers and of generation X, and technology holds no secrets for them.
The members of generation Z were raised to be independent, with high adaptation power; money is not the most important argument for them when selecting a job – as it was the case for their predecessors, the millennials. The youngsters from generation Z are more likely interested in the possibility to do what they want, in having some flexibility in their schedules and responsibilities, and they like to know that what they do matters – for them, as individuals, and the community in general.
This large and intelligent generation has brought a series of changes in employee management that will certainly continue – more flexibility in the workplace, increasing relocation requests, and the quicker embracement of technology. These trends will become more pronounced as this generation attains a more significant position in the employment market.
HR Industry Trends in 2019
Digitalization. Technology impact for the HR team
Many companies understood the importance of automating repetitive processes consuming HR departments. The decision to invest in a human resources software allowed HR specialists to focus more on the essential aspects of the strategic activities being carried out.
Some companies chose an all-in-one solution, such as Sincron HR Software, a complete HR platform. It integrates processes such as organization management, recruitment and onboarding, personnel management or employee assessment. Sincron HR Software also includes modules for time and attendance, training management or internal communication, along with employee self-service features and HR analytics and reports. Many companies chose to integrate (via API) their HR information system with their payroll provider (i.e. Payworks, ADP, Inclusion, IBEX, Quickbooks, Sage etc.) so their payroll department was able to use industry-leading software that complimented their HRIS. This is important as it allowed these organizations to generate important reports and eliminate duplication of data entry. From a risk management perspective, their data is more secure, they could add single sign-on capability, and their payroll team were not left using a less capable internal payroll module.
Many organizations chose to automate the processes requiring high energy and attention input from employees – given the legal implications and their repetitive nature – such as staff management, timesheets, and payroll.
The advantages of automation also relate to the observance of GDPR standards, to which HR software platforms such as Sincron HR Software have already aligned.
The strategic role of the HR team adds to their classic, functional role
HR departments are going through a series of changes pertaining to the critical role they play within the organization. If the classical role was a functional one relating to payroll, staff management, recruitment etc., the past years have marked a change, towards a more significant role in executing critical business strategies.
Data digitization and workflow automation play a part in this change. In HR systems taking over repetitive tasks, HR employees are able to contribute directly to the organization's development strategy. The title of HR Business Partners is being used increasingly for positions dealing with consulting and shaping HR strategies in a company.
A different approach for recruiting the best candidates
The classical recruitment channels – job-boards, job fairs or career events, are being supplemented by new channels. Social networks, particularly LinkedIn, are used more often to identify talent. New concepts have emerged lately, such as, for instance, employment branding. Potential employees, especially those belonging to the Millennials and Generation Z, are swayed by the reputation of the company that they will be working for, and/or to the compatibility of its values and mission to their own, hence the need to establish and consolidate a strong and fair employer brand.
Telework
In some countries, laws regulating telework, or work from home, were adopted in 2018, though many companies were already offering this option.
The reluctance of employees and employers to adopt this trend continues to diminish as technology further develops in the field facilitating better communication between the teleworking employee and the rest of the team.
Remote workers may help companies reduce overhead costs and improve retention while helping employees, for example, with family commitments or increased flexibility in their schedule.
Potential to increase wages weighed down by the fear of recession
Favorable economic performance and staff shortages have increased pressure to raise wages. The number of experts forecasting a crisis in the following years has increased.
Employee attitude is becoming increasingly important
When discussing talent recruitment, it is notable that organizations place more and more value on a certain attitude, in line with the company culture and the way it operates.
While experience is important a company will appreciate a candidate willing to learn and contribute to the development of the company and who has initiative and ideas that can be put into effect. This profile is frequently sought by recruiters – for many positions. A lack of experience can be quickly recovered by a positive, forward-looking attitude and desire to learn.
Conclusions
2019 will certainly be an important year for the HR industry. The increasingly quick evolution of technology will help unburden HR departments from repetitive tasks while involving them more in strategic initiatives.
Sincron HR Software: Happy Holidays!
18 December 2018
We want to wish you, your team, and your families a safe and happy holiday season!
With the holiday season upon us we thought to dedicate this post to you our Sincron family network.
Your feedback on the Sincron HR Power Hour, at the conferences, on the phone, and in person has allowed us to refine the platform to help clients better organize content, provide more consistency in learning management, integrate strategic plans to foster a culture of accountability, and improve recruitment outcomes.
One of the more interesting discussions we had this fall focused on employee performance and key performance indicators (KPIs). To learn more on what constitutes effective KPIs and the difference between strategic, program and role KPIs check our blog post on this topic written by Sincron HR partner, Rikka Bouseh (CPHR), of Surge HR Solutions and John Thornburn (MA) of Sincron HR Software.
We know the holidays can be a stressful time for you and that planning for 2019 has likely commenced. So to help you we have included two articles on these topics.
• Ways to help staff manage holiday stress
May you, your team, and your families enjoy a safe and happy holiday season!
The Sincron HR Software Team
Manage Employee Performance with Key Performance Indicators (KPIs)
16 December 2018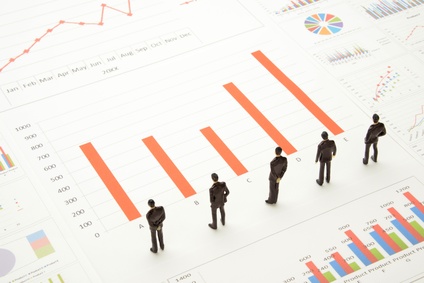 By Rikka Bouseh and John Thornburn
Rikka Bouseh, CHRP, is the founder of Surge HR Solutions. John Thornburn, MA is a partner at Sincron HR Software.
Managing your employees' performance is vital not only to your organization's success but also to your employees' engagement levels. To drive the best results from your employees, it is important to define Key Performance Indicators (KPI) and develop processes and systems to measure performance accurately. By establishing KPIs for each role, you can ensure that the feedback to your team is relevant and measurable. This will help your organization thrive and help your team members succeed.
A Key Performance Indicator is defined as a measurable value that shows how effectively a company is achieving its key business or service objectives.  Organizations, profit and non-for-profit, can use KPIs to evaluate their success at reaching targets.
In order for KPIs to be effective, they must have the following three characteristics:
They must be clear and measurable.
They must be relevant to the team or organization.
They must be communicated to the employees responsible for achieving the goals.
To help you apply these characteristics, this article focuses on the three types of KPIs listed below:
Strategic KPIs
Program KPIs
Role KPIs
Strategic KPIs monitor progress or trends towards a stated destination.  Your strategy should focus on your organization's short and long term targets as well as the key milestones required to reach them. The KPIs that you define for your team should directly correlate to these objectives. For Strategic KPIs, it is important to monitor them over time so you can get an accurate view of the progress of the strategic goal.  For example, if the strategic goal were to develop resource homes in new communities, the KPI may be identifying one new possible rental home per month.
Program KPIs monitor the success of a program.  For example, if the program objective was to support youth to develop independent life skills, the KPI may be that each employee will need to deliver 25 hours of life skills education per month.  Another example would be each part-time employee must deliver two hours of life skills programming per week that they work.
Based on the employee's results, you would be able to assess the employee's performance, whether the target is achievable, what efficiencies can be made to reach the target, or whether the right employee has been assigned to the program.
Role KPIs can be used to monitor the efficiency or effectiveness of an employee and are generally found in the job description as "tasks" that must be completed.  Role KPIs help to identify the key tasks  of the employee's job and creates measurable targets for each task (or responsibility).  
Role KPIs can be measured in a few different ways. For example, to monitor your team members efficiency, you may create a task KPI such as an employee completing their daily checklist 95% of the time. Or you may want to measure the success of an initiative by developing a responsibility KPI for developing successful relationships with youth. The measurement for this KPI would be scoring at least 90% or higher on satisfaction surveys.
In addition, you can measure your employee's success by developing skill KPIs such as an employee applying their MANDT training with no errors 100% of the time, or competency based KPIs to assess whether an employee consistently generates creative, resourceful solutions in crisis situations.
Not only can you drive results by managing KPIs for long term results, but you can develop KPIs to measure the successful completion of short term projects.  An objective KPI example would be where an employee must draft a Person-Centred-Plan within one week which ensures that the team member will meet their customers needs within the required period of time.
If used effectively, KPIs are a useful tool to evaluate an organization's success at reaching their targets.  There is flexibility that allows the organization and managers to focus their training, feedback and accountability in key areas that are crucial for organizational success. By understanding what is important to your organization's success, your KPIs will motivate your team members to reach their individual targets which will ultimately lead your company to achieve its goals.
Let us show you how Sincron can help your company manage all of these in one solution
SINCRON HR POWER HOUR: Video Replay
07 December 2018
Employee Culture: Driving Results through Effective Performance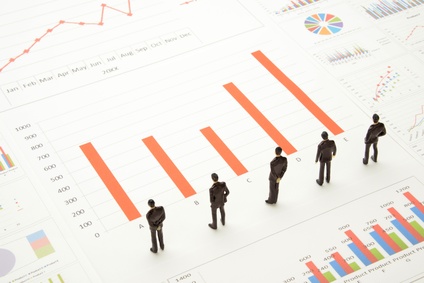 During this webinar Rikka covered how to manage your team's performance by developing and implementing effective performance management programs. Throughout the presentation Rikka discussed why performance management is important, but also explained how to execute both informal and formal feedback channels to help lead your team and drive results.
She also demonstrated how performance management could:
• Increase employee engagement
• Improve productivity
• Increase retention
Topic: Employee Culture: Driving Results through Effective Performance featuring Rikka Bouseh (Surge HR Solutions)
Host: Sincron HR Software – The premier HR platform for Social Service (CARF, COA), non-profit and education organizations in North America.
Length: 20 minutes
Cost: FREE
Featured Speaker:
This month we were happy to host CPHR professional and founder of Surge HR Solutions – Rikka Bouseh. With over twelve years of HR experience Rikka Bouseh has managed all aspects of human resources; from legislative compliance, compensation analysis, policy development/implementation, performance management, employment engagement and more.
She works with C Level Executives and their Management teams to ensure her client's meet their strategic organizational needs. Rikka's consulting experience has touched many industries including but not limited to, tech, health care, construction, insurance, digital media, non-profit and regulatory bodies.
HR Power Hour:
The Sincron HR Power Hour was launched to provide executives in North America free online professional development by HR experts in the field, foster networking opportunities and allow for open discussion on hot topics in HR.
Host:
Sincron HR Software helps companies centrally manage their HR processes: organization management, recruiting, onboarding, personnel management, performance and goals, training and internal communication. A unique platform means HR process optimization, accurate and up-to-date employee information, high responsiveness, easy communication, informed decision making and efficient use of company resources.
Sincron HR Software connects everyone in the company, offering access to information not only to specialists in Human Resources, but also to all managers, employees, contractors and volunteers. Serving a wide variety of organizations – from 60 to 16,000 employees, Sincron HR Software includes among its clients Renault, Miele, Ecovis, Pathway Community Services and Family Builders.
In Partnership With:

Sincron HR Software: An HR platform for the social services industry
15 November 2018
HR Power Hour – Free Webinar Series
15 October 2018
This past year Sincron HR Software was proud to launch the free Sincron HR Power Hour webinar series designed to empower organizations across North America. Providing free professional development hosted by HR professionals across North America our goal is to help organizations improve their HR workflows and decision making processes.
The topics cover all aspects of business impacted by human resources including recruitment, onboarding, communication, culture, performance management and training.
The HR Power Hour is scheduled to occur regularly on the third Thursday of each month.
To learn more and register for the next HR Power Hour please visit https://na.sincronhr.com/hr-power-hour/
How you can prove the HR contribution to the increase of the business performance: use an all-in-one HR software
15 September 2018
Are you one of the HR directors who has set out to build or strengthen the position of the HR department as a reliable Business Partner? Well, fortunately, in the last few years, there have appeared more and more tools that can help you with this approach.
Thanks to today's HR platforms and to increasingly diversified applications, as an HR Manager today, more than ever, you have the necessary tools to prove the HR department's contribution to increasing the company's business performance, just as the Financial, Sales or Marketing Managers.
Most likely, at the department level, you already use a number of software or applications for recruiting, payroll, or timing processes. But how much can you use the information generated by them to quantify the impact of the entire HR department activity at the company level? It is often considered that the role of the HR department is only to help implement the business strategy, but with the right data, HR can also decisively contribute to shaping this strategy.
An all-in-one HR software gives you whenever you need real-time access to centralised situations on each HR vertical – for each department or company level. Quick access to relevant, correlated, detailed data helps you to contribute with valuable information to decision-making in top management debates or in any context where HR is called upon to help.
Benefits brought by an all-in-one HR software
One of the problems of HR departments when it comes to proving their contribution to increasing the company's performance is that they do not have enough data to quantify their activity.
Using a single-purpose software solution (e.g. recruitment software) is a step forward in automating that process, increasing the efficiency of the HR department. On the other hand, this piecemeal approach does not provide an overview of the entire department's work and of its interaction with the rest of the organisation – which it serves. Depending on the size of the company, in terms of costs and time to adjust, investments in disparate solutions may be quite high, and over time, the complexity of their separate management can compete with the initial benefits.
A good way to get access to figures and quantify the department's contribution to improving the company's entire business is to opt for an all-in-one HR software. It provides you with centralised data and allows you to consistently assess all of your department's activities. The benefits are reflected in increasing the efficiency of the HR department in itself through automation or cost reductions and in increasing the strategic contribution that HR can come up with to the company's activities.
The automation increases the productivity and efficiency of the HR department
An HR software allows you to automate many of the processes and flows that take place between managers or employees and the HR department. Also, the time spent with repetitive operational tasks drops considerably. You really know how much time is spent with manually inserting CVs in a database! Time savings can be seen both within HR teams and in relation to other departments – for example, you can quickly launch in the system recruitment and vacation applications to validate different forms or update hundreds of employment contracts simultaneously.
Moreover, when you are an internal provider of services and everyone is asking for something ASAP, it is useful to be able to track the communication status at any time, for example when a manager asks you for a short list of candidates for a particular vacancy.
The access to a single database ensures a clearer image of the department's activities
As an HR manager, it is extremely important to have a complete picture of all the activities taking place at the department level. Having all the data generated by your teams saved in a single database in the same system, the comparison or correlation of information coming from different parts of the department becomes relevant.
The organisational transparency increases the employees' motivation
Your department is making great efforts on the sourcing and recruitment side – it must permanently find new candidates, improve its selection, attract top pros and valuable people. All this effort is lost if, after hiring, there are no conditions for the employees to be happy and motivated. An important role here is played by internal communication.
An internal communication portal integrated into an all-in-one HR software provides benefits to every employee. For example, using the self-service, it has direct and fast access to all important personal documents such as the employment contract, days off, the goal plan, performance score sheets, etc. – eliminating the frustrations caused by the difficulty of accessing them by means of someone in the HR, maybe overwhelmed. An internal communication portal can provide extensive information – for example the company's entire organisation chart, contributing to increased transparency and to a better knowledge of the organisation as a whole.
The HR analyses and the use of performance indicators enhance the HR position as a reliable Business Partner
Top level debates are based a lot on data – to support a position you need figures, concrete information, analyses, performance indicators, trends. For a long time, the HR department was perceived in the shadow of the other departments because it did not have access to sufficient data. Sometimes it is assimilated to those "soft skills" needed in working with people, but which do not, however, represent his only contribution to the company's activity.
Instead, by using an all-in-one HR software and a centralised database, you have the prerequisites for expanded access to information, being able to make various HR analyses and reports. Depending on the level of interest, you can analyse:
The improvement of the performance of your own department by tracking the KPIs, such as the efficiency of recruiting sources or costs of recruiting sources;
Enhanced workflow at company level between HR as an internal service provider and managers and employees as internal clients. The input that the HR department receives from the rest of the organisation in order to be able to perform its tasks can be optimised by analysing, for example, the speed at which the HR receives the feedback from a recruiting manager on the shortlist proposed by the HR.
Performance indicators and reports generated by an all-in-one HR software
Information is power, and the amount of data collected and processed by means of such HR solutions is a source of information in many areas. This helps you make daily decisions in defining your strategy or in presenting the results obtained before the top management. Here are some types of indicators you can track and reports you can generate:
Statistics and trends based on aggregate data
What percentage of the total number of candidates is from BestJobs source;
How much has increased the performance of a particular department (based on the performance targets set) from one year to another or between different departments.
The recruitment process
Efficiency of recruiting sources by comparing the number of candidates versus source costs, resulting in the impact on the total HR budget; you can also take into account the quality and relevance of the source for the type of candidate you are seeking (production workers or "white collars" on LinkedIn);
The closure speed of role-based recruitment projects, in conjunction with the difficulty of finding a suitable candidate for the job, in order to highlight the impact on the development strategy.
Performance management
Real-time goal achievement tracking, which can be aggregated at different levels, either at the department or at the company level;
Monitoring the performance evaluation process at the level of the entire company – the HR is here only the one that sets the framework and must track the involvement of others in the process; on-going on the process, you know at any time, in real time, the stage of things: who is involved, who set the goals, who has already done the evaluations, where there are bottlenecks, etc .;
Comparative analyses by departments.
Trainings
Training costs versus performance evolution;
Internal communication
The time saved by HR by the employees' using the self-service functionalities (access to the employment contract, days off, goal plan, performance evaluation sheets, available trainings, organisational chart, information on colleagues) vs. "live" interruptions of HR people;
Proving that there is a direct link between increasing organisational transparency (facilitating access to information) and increasing employees' engagement.
Other important strategic analyses for the company that you can make include the comparison between Staffing performance indicators (such as time to fill a position, cost per hire, recruiting conversion rate) resulting from actions under the direct control of HR, versus Retention indicators, which depend on managers' behaviour and the entire motivation and performance management system (what we do to keep productivity and motivation for employees after we brought them in the company).
If your job-related priority list also contains the strengthening of the HR department position as a vital partner in the company's success, then please consider the benefits of an all-in-one HR software as an essential part of your plans – besides day-to-day operational benefits.
When looking for such a solution, please make sure that it will provide you with the necessary support for implementation, that it offers already established and tested HR procedures, or that you get a turnkey solution that can be customised where needed.
CASE STUDY: The alignment of Sincron HR Software to GDPR requirements
22 August 2018
FREE eBOOK: The GDPR Impact on the HR Department
26 March 2018